Are you someone who loves animal pets?
If you are here are five work from home jobs that will help you to make money online as a pet lover.
The advantage of these work from home jobs is that they are all high paying when done right.
Looking after pets is also a fun hobby, so it's so good that you are going to make money doing what you love.
The internet is such a blessing because you can now work from home and get paid unlike before where one would only make money from a white collar job.
Related Posts
This post may contain affiliate links, read a full disclosure policy here.
5 Work From Home Jobs For Pet Lovers
Most people love to keep pets, but they cannot manage to look after them all the time, especially when they leave for work or other engagements.
It is for this reason that such people will hire pet sitters to care for their pets while they are away.
There are many forms of pet sitting, such as dog walking, pet grooming, pet training, and pet cuddling among others.
If you love washing, feeding, massaging, walking and grooming among other tasks, then this will be a fun and straightforward work from home job for you.
Five sites to get a pet sitting jobs
Are you someone who loves to express yourself through written words?
If you are, you can combine that with your love for pets, that is a money making opportunity right there.
Many sites will pay you above $50 per article to write about pets.
However, most of these sites will require you submit samples and a resume before they hire you for this work from home job.
Five sites that will hire you to write about pets
Note: You can also use freelance marketplaces, such as Fiverr, Freelancer, and Upwork to find pet articles writing gigs.
By direct sales, I mean being hired by a company that sells pet products to become a sales representative or sales agent.
So what happens is that you sell products from that company and they will pay you a commission out of your total sales.
The advantage of this work from home jobs is that you can do it both online and offline.
If you choose to do it online, you will need one of these marketing/promotion platforms and to promote your products.
Pinterest is also another free marketing platform which you can use to make more sales on your products.
Three companies that hire pet direct sales agents
How about taking things a little serious, and instead of working for others in opportunities 1-3 above, you now work for yourself.
Starting an online business is very simple after you identify your niche, target audience, monetization strategy & promotion strategy.
Four types of pet businesses you can start online
Blogging: Use this step by step how to start a blog guide and start blogging business about pets today. A blog can make more than $5,000 per month as long as you use these monetization strategies wisely from the beginning. To make money, a blog also needs traffic, SEO & right blogging tools. Follow this link to find all the blogging I have compiled after building sproutmentor.com for eight months.
Vlogging: Vloggers are merely similar to bloggers only that the latter uses text while the former uses video. There are many free Vlogging platforms you can use to share content about pets, such as YouTube. After your YouTube channel gains subscribers and viewership, you can monetize it with ads, affiliate products and directly selling digital products.
Course Creation: Another pet business with high returns is creating courses and selling them. There are many free platforms sell courses for free, such as Teachable, Udemy, and Skillshare among others.
Online shop: People are always buying different pet products, such as medications among others online. In such a case, you can build an eCommerce store or drop shipping business for pet products. Platforms, such as Shopify, Big Commerce, and Wix among others will help you to do that without experience.
Related Posts
There are many companies out there that have full-time or part-time jobs for pet specialists or anyone with knowledge about pets.
Five examples of jobs for Pet Lovers
The advantage of an online job is that it is flexible, and allows you to work from anywhere at your own free time.
Three places you can find a pet job
Job boards/sites: Indeed, ZipRecruiter, and Flex jobs.
Companies: Rover, Petsitting, Sitting city, Dog Vacay, Simply Hired, Spruce Pets, and Care.com 
Freelance marketplaces: Fiverr, Freelancer, Guru, Peopleperhour and Upwork.
Want to become a blogger?
GET 50% OFF BLUEHOST HOSTING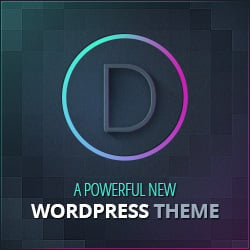 Read: 20 Reasons I Love Divi
My name is Hildah Mwende. I am a blogger and freelance writer. Find a comprehensive list and description of all my competencies and specialties here.